Power Washing and Mold Removal

Power washing is a fantastic way to keep your home or business looking clean and new. Regardless of what type of siding your house or building has, over time it will begin to accumulate dust, grime, mineral stains, stains from water draining off of your roof, and more. It's normal for your siding to get dirty over time, but that doesn't mean it has to stay that way. Power washing is just what you need to give your home or business a brand new look all over again!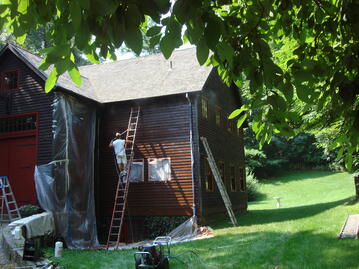 Mold and mildew is a common problem caused by heat, humidity and wetness. Molds pose a health danger when they build on your home. Mold usually looks like small dark spots. Regular proper cleaning will kill and remove mold and mildew along with keeping it looking good. At Harbor Paint & Power washing we use a process that relies on the appropriate use of heat pressure and cleaning solutions. Yearly maintenance will also slow future growth of both mold and mildew.